At VS ONE, we believe in enabling technology solutions through the entire supply chain. As a company we focus on value creation and have brought the same concept to our Value-Added Distributor (VAD) business. Our focus is to be the leading VAD in the regions where we operate as well as support our technology and reseller partners to create value added solutions for end customers.
VS ONE, along with our value-added reseller network as well as our systems integrator network, provides customised solutions that empower organisations to harness the best value for their investment in technology.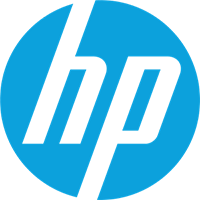 Hewlett-Packard Hardware
HP is an American multinational information technology company headquartered in Palo Alto, California. It develops and provides a wide variety of hardware components as well as software and related services to consumers, small and medium-sized businesses (SMBs) and large enterprises, including customers in the government, health and education sectors.
Commercial Products
We support your business by allowing you focus on what you do best. With a range of commercial products, services and solutions, HP is a trusted and experienced business partner that can help you fill any gaps in your business. Our commercial range includes the world's most secure and manageable PCs – from sleek laptops to compact PCs, powerful towers, and impressive all-in-ones.
Printers: Dependable, cost-effective printers to meet your business. Our wide range of single and multi-function printers will cater office solutions to suit your needs.
Consumer Products
Work, teach and learn from anywhere.
Our renowned range of laptops, laptop convertibles and all-in-ones in the consumer portfolio now comes with more durability and higher performance. Equip your home office with HP.
Printers: Versatile printers for school, work and home projects. Home printing solutions are now stylish with affordable options that give you professional quality.
Please write to UdaraW@vsoneworld.com for more details.
Territory: Sri Lanka

Persistent Systems
Persistent Systems is a global solutions company delivering digital business acceleration and enterprise modernisation for businesses across all industries and geographies. VS ONE works with Persistent Systems to distribute and resell security and cloud software to enterprises in South Asia. VSONE is the regional distributor for Persistent Systems in Sri Lanka, Bangladesh, Maldives, Nepal, Cambodia and Myanmar.
Unified Endpoint Management Solutions – An enterprise-grade Patch Management software product with included features based on a policy-driven architecture that enable IT administrators the ability to manage complex, distributed, and dynamic IT deployment environments enabling Patch Management, Inventory, OS Management, Software Distribution and desired state automation for endpoints ( Laptops, desktops and Servers). Effectively manage your endpoints with improved visibility, detection and response with Sentient, our real-time systems management and security solution that allows enterprises to scan across geographically spread diverse IT assets.
Operational Endpoint Compliance –The operational endpoint management compliance toolset can supplement a customer's existing installation to bring real-time visibility and compliance to the endpoint infrastructure. It pulls together real-time information from enterprise endpoints and enables security and identifies threats, enterprise operational compliance and vulnerabilities within seconds. It can scan 100 to 500,000 devices in a few seconds, detect, report and remediate vulnerabilities.
Cloud Products and Services – Rovius Cloud is an enterprise hybrid cloud solution. Rovius Cloud brings cloud-inspired infrastructure that goes beyond virtualization to provide self-service and unlimited scalability. It integrates compute, storage, and virtualization to build fully managed enterprise cloud that is ready to consume in minutes. It bridges the gap between on-premise infrastructure and public cloud to support elastic and unpredictable workloads.
We also develop Public, Private and Hybrid Clouds with state of art Cloud platforms and integrated Cloud appliances. Our solution enables you with Cloud Orchestration and Cloud portals to automate the operations and lay a strong Cloud foundation.
Please write to sadeepa@vsoneworld.com to get more details and partner on opportunities.
Territories: Sri Lanka, Bangladesh, Nepal, Myanmar, Cambodia